Acreage House Designs in Tasmania
Embracing the outdoors, Wilson Homes Acreage House Designs give you the luxury of space and the modern conveniences that make everyday living a pleasure. Rooms flow seamlessly into each other, with stylish and functional open-plan living areas perfect for modern family life. You'll find our acreage house designs are as flexible as you'd like them to be, enabling you to customise your acreage home to suit you and your family's unique needs.
These modern country house plans are inspired by the traditional Australian farm house and include everything you need for inspired family living. Country style home designs have never been more popular as people look for more space and a slower pace of life. Talk to the Wilson Homes team about choosing the best Acreage House Designs for your lifestyle today.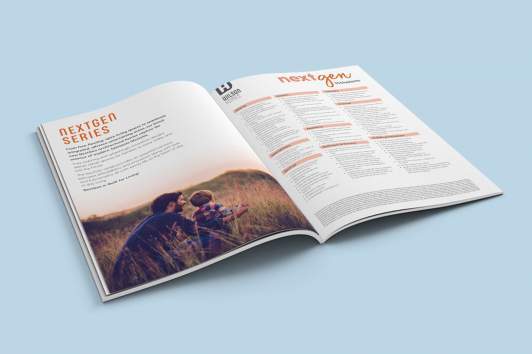 Digital Brochure
ACREAGE HOUSE DESIGNS
The NextGen portfolio includes a range of acreage house designs and provides an essential harmony between affordability and innovation along with style and functionality, all with family life at the heart of day to day living.