Acreage House Designs in Tasmania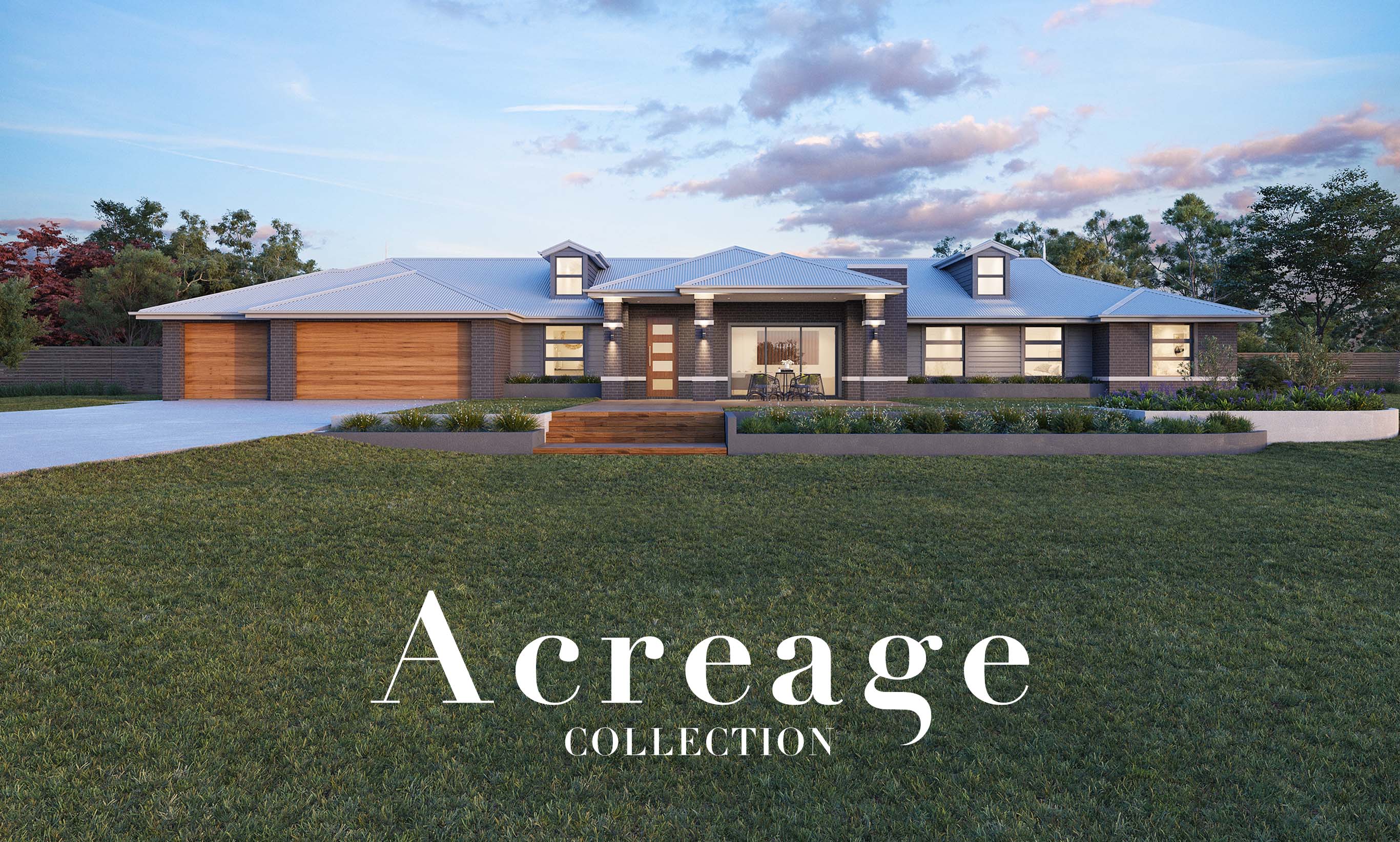 Embracing the outdoors, Wilson Homes Acreage House Designs give you the luxury of space and the modern conveniences that make everyday living a pleasure. Rooms flow seamlessly into each other, with stylish and functional open-plan living areas perfect for modern family life. You'll find our acreage house designs are as flexible as you'd like them to be, enabling you to customise your acreage home to suit you and your family's unique needs.
These modern acreage house plans are inspired by the traditional Australian farm house and include everything you need for inspired family living. Country style home designs have never been more popular as people look for more space and a slower pace of life. Talk to the Wilson Homes team about choosing the best Acreage House Designs for your lifestyle today.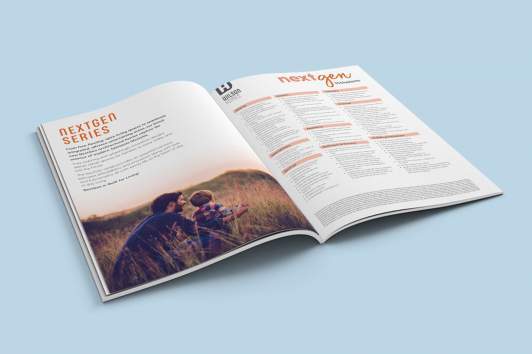 Digital Brochure
ACREAGE HOUSE DESIGNS
The NextGen portfolio includes a range of acreage house designs and provides an essential harmony between affordability and innovation along with style and functionality, all with family life at the heart of day to day living.
EXTENDED FOR A LIMITED TIME! OUR BIGGEST CASH DISCOUNT EVER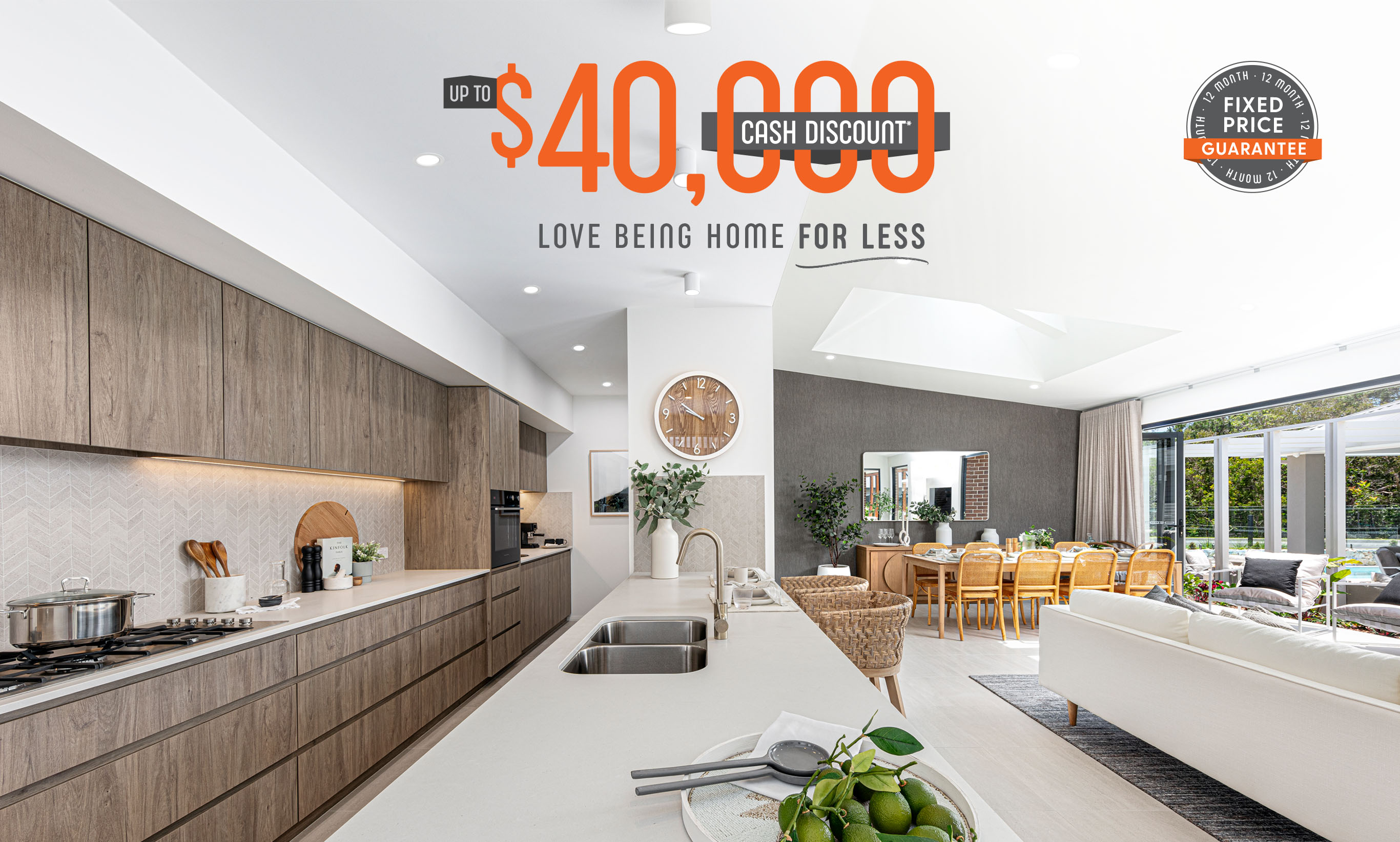 We want to help more families build their new acreage home, so we've extended our Cash Discount offer with an incredible $40,000 Cash Discount* on our NextGen & Elevate range homes, $30,000 Cash Discount* on all Designer range homes, and $20,000 Cash Discount* off homes in the Discovery range.
We have acreage house designs to suit your lifestyle and your future goals, so talk to our Building & Design Consultants about starting your new home building journey today, and take advantage of this incredible offer while it still lasts.
As Tasmania's most trusted new home builder, you can build with confidence knowing that we'll be with you every step of the way. Find your dream home today and lock in today's price with our 12 Month Fixed Price Guarantee.
Now is the time to dream big and start planning your future in a Wilson Home.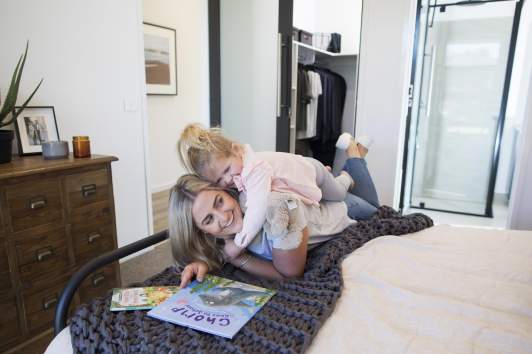 Acreage House Designs
Visit our Display Homes
There is nothing in the world that beats the feeling of being in a wonderful acreage house design, sharing magic moments with family. Visit a display home near you to walk through our designs and discover all the luxury inclusions that make sure you'll Love Being Home!
Contact us
1300 595 050
Start building your dream Acreage House Design today.
Contact our home design experts, they'll guide you through the entire process.
Launceston Office Opening Hours
Monday to Friday - 8:30AM to 5PM
Hobart Office Opening Hours
Monday to Friday - 8:30AM to 5PM
Burnie Office Opening Hours
By Appointment Only
Please contact Chelsea Rimmer: 0409 547 504
Acreage House Designs
MyChoice Design Studio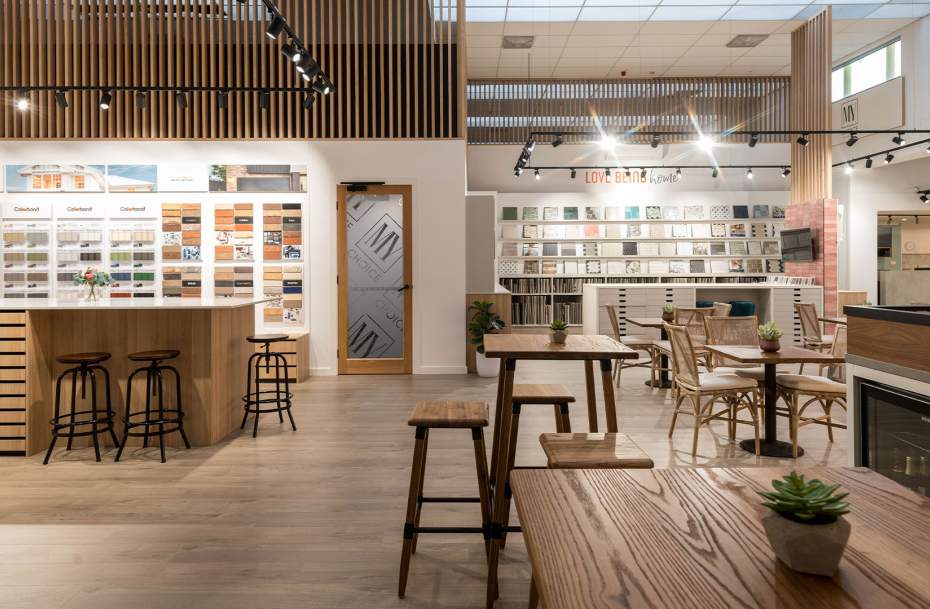 Exclusively available to you when you build your acreage house design with Wilson Homes, the MyChoice Design Studio is where you will make all the fixture and fitting decisions for your new Wilson Home, from paint colour all the way through to door handles, to truly personalise your new home.
You will be guided through each appointment by your qualified Interior Designer ensuring you feel confident in every decision you make to customise your acreage house design. The three key appointments are your Initial Walkthrough, Colour Selection and Electrical Selection.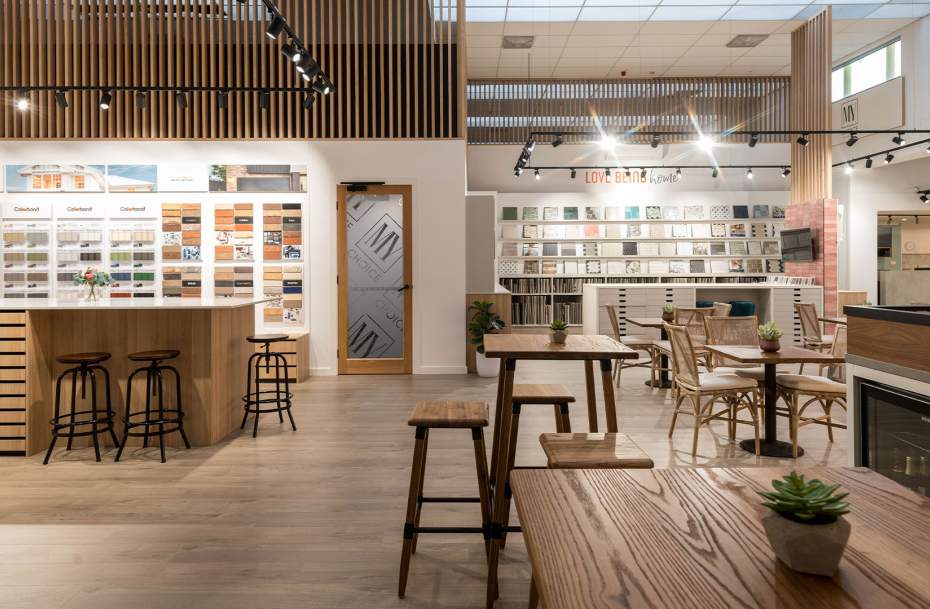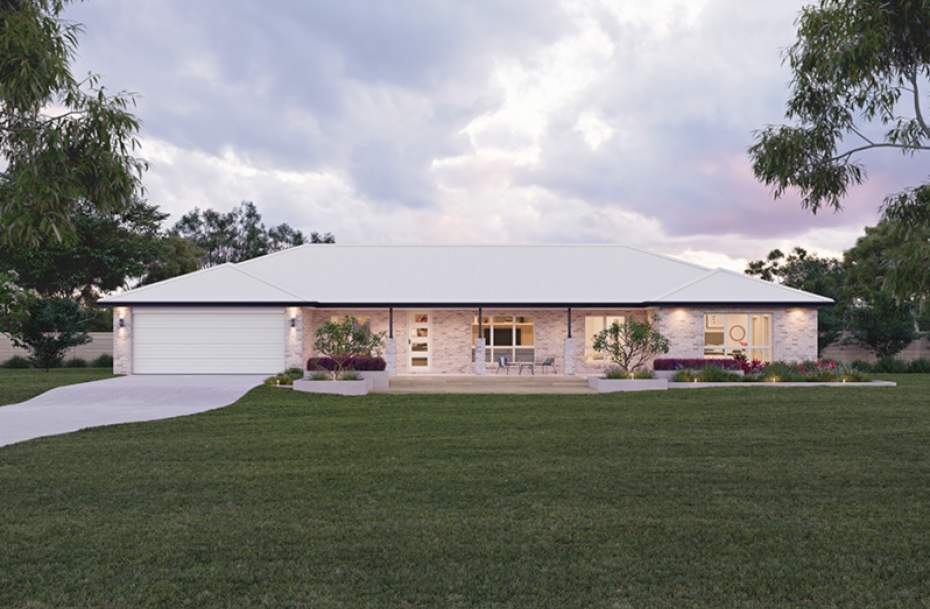 EASY STEPS TO BUILDING Your Acreage Home WITH WILSON HOMES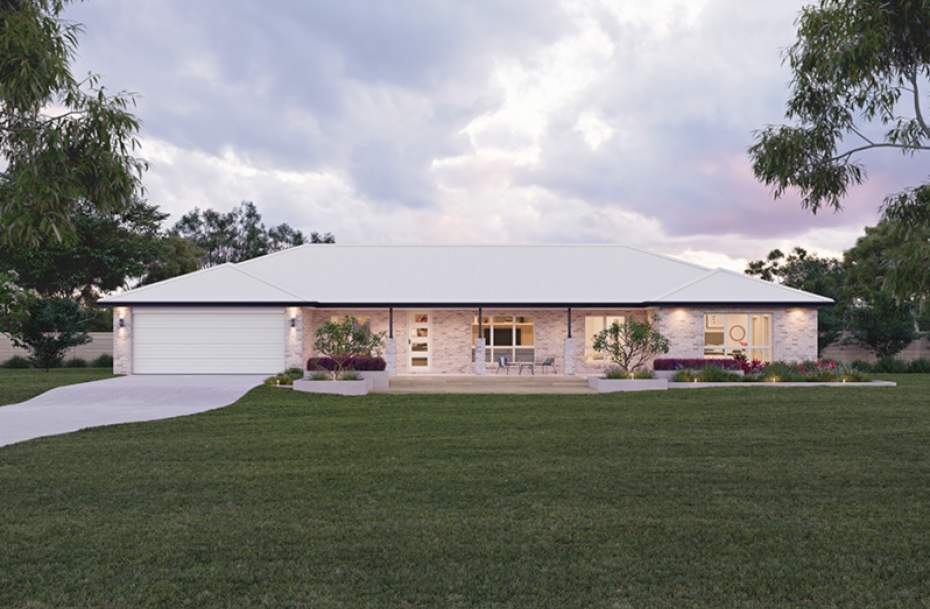 Here at Wilson Homes we pride ourselves on delivering an honest and brilliant experience at every step of your build journey. We will partner with you through every stage and milestone throughout the entire building process, from the moment we help you to select the perfect design for your lifestyle and location, to the day we hand over the keys to your brand new Wilson Home.
Build Your Acreage House Design
WHY CHOOSE WILSON HOMES?
Building a new acreage house design is one of the biggest, most exciting commitments you can make. Our team will provide you with personal care and great service through every step of your building journey, because we truly care so let us tell you why...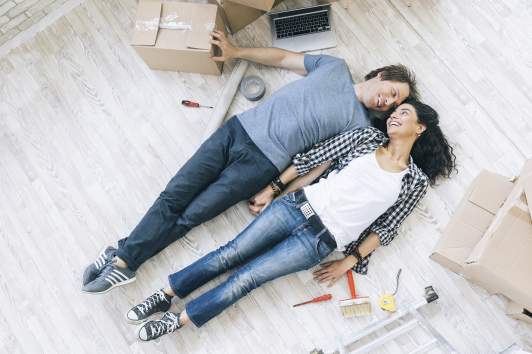 WHAT IS WILSON PAYS?
Watch your dream acreage house design come to life while we help cover the interest on your building loan while you build.
We give you the ultimate in financial freedom, with a loan that lets you get started on building the home of your dreams while we pay the interest during construction.