Home Builders Across Tasmania - Offices in Hobart and Launceston
We have been building new homes in Tasmania for over 30 years. From humble beginnings in 1989, we have grown to be Tasmania's leading new home builder, building in Hobart, Launceston and beyond. We're proud of our evolution in becoming the biggest residential builder in the State, but we've never forgotten our heritage, or our commitment to building innovative single storey, double storey and acreage house designs that are true reflection of the way Tasmanian families love to live.
Affordable homes for every Tasmanian Home Builder
At Wilson Homes, we love being home in Tasmania, and our life's work is building the perfect home for every Tasmanian family. With over 30 years' experience, we're proud of our evolution of becoming the largest residential builder in the State.
Discover our architecturally designed single storey house designs, double storey house designs and acreage home designs or find the perfect house and land package to suit your family today.
New home builders can experience our home designs for themselves at one of our display locations across Tasmania. Visit our displays homes in Southern Tasmania in Kingston or in the North at Carrick and Latrobe in the North-West and open the door to your forever home.
House & Land Packages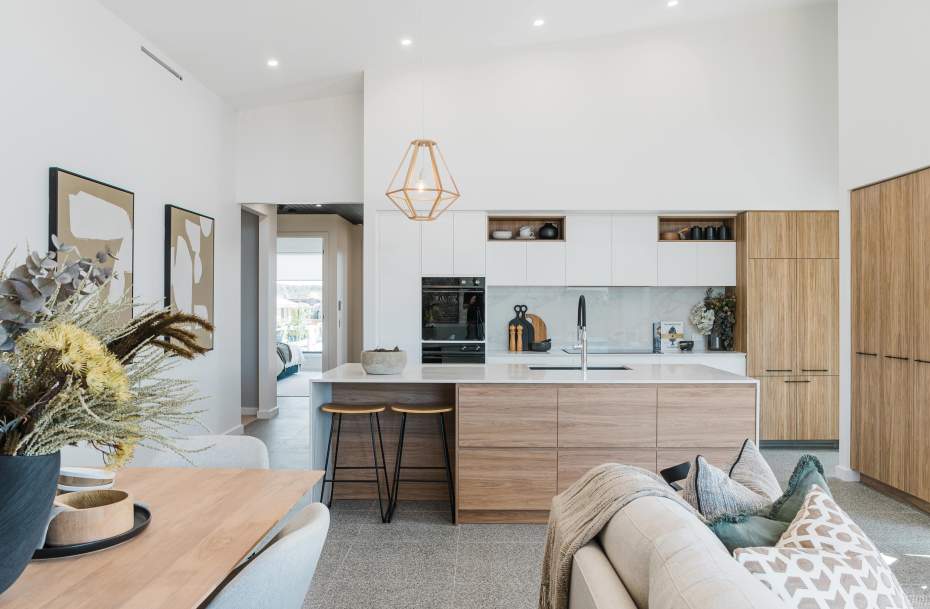 Our House and Land Packages showcase innovative design, luxury inclusions and quality craftsmanship throughout sought after residential estates across Tasmania to suit any budget.
Our house and land packages for new home builders in Tasmania are full of quality inclusions and upgrades worth thousands, offering outstanding value and peace of mind, so you can move in and 'Love being home' sooner.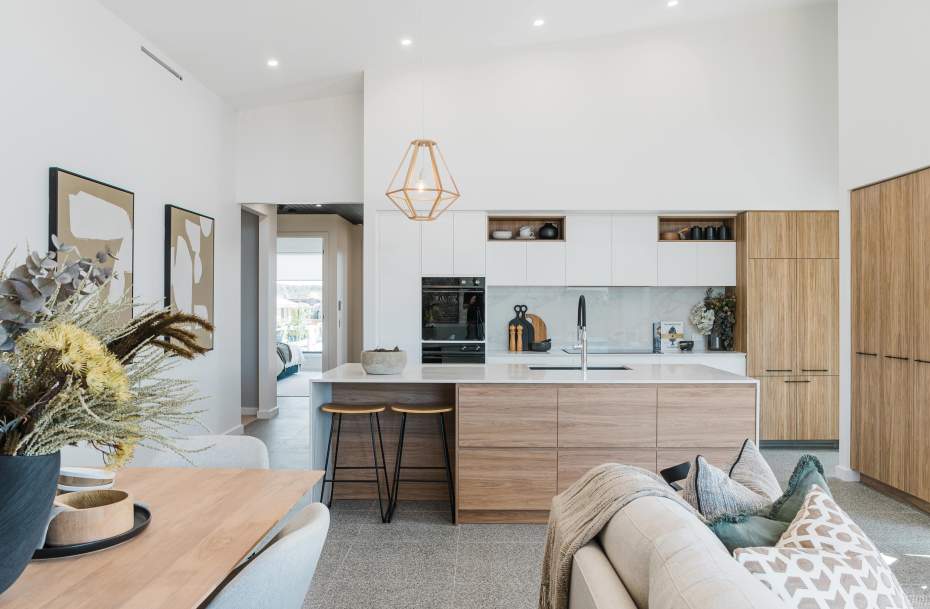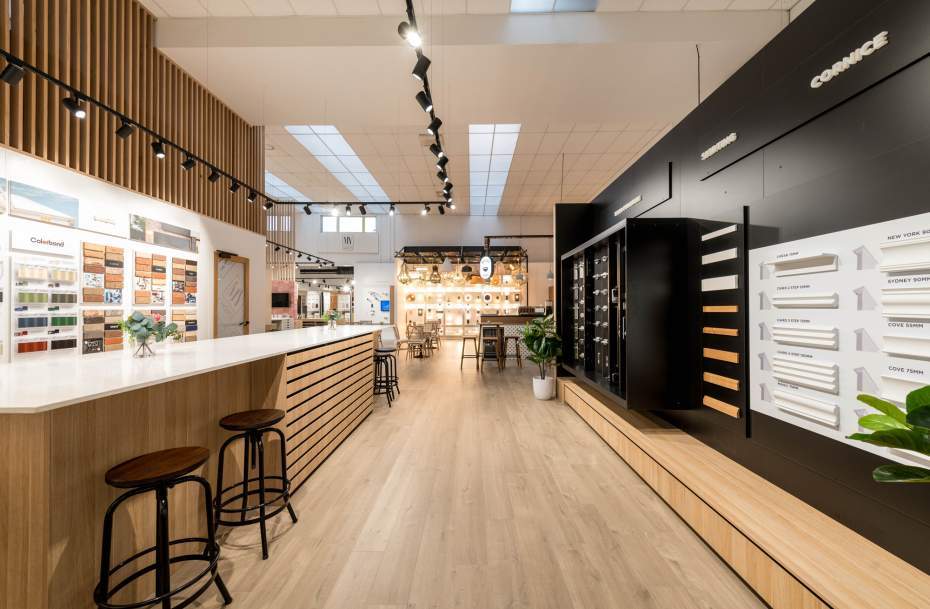 MyChoice Design Studio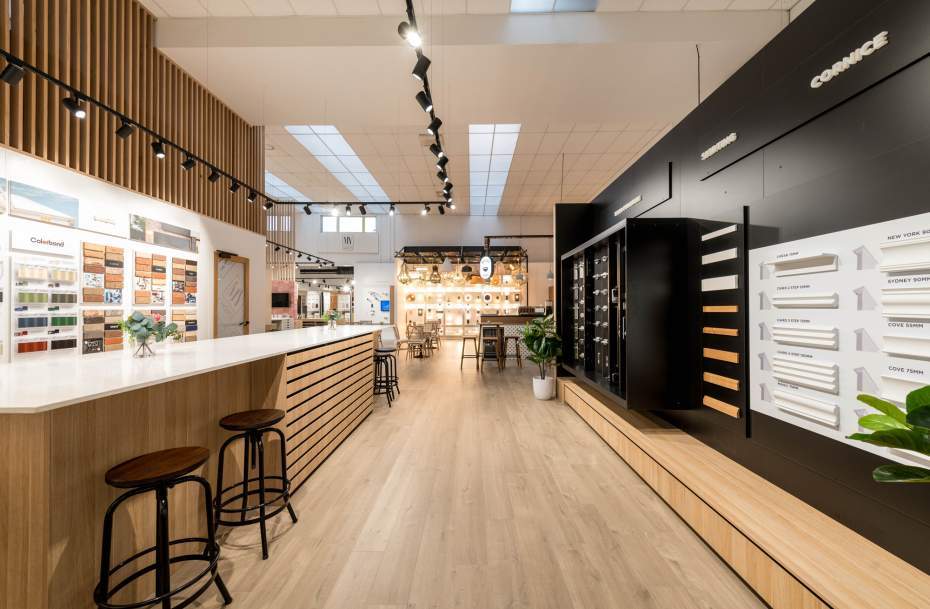 Exclusively available to home builders in Tasmania when you build with Wilson Homes, celebrate style under one roof in our MyChoice Design Studio.
Discover your unique style with our style quiz and begin your journey of creating a beautifully cohesive home with your very own qualified Interior Designer, by your side every step of the way.
You are spoilt for choice in the studio with thousands of products, materials and electricals allowing you to touch and feel from tapware and sinks to flooring and tiles.
8 EASY STEPS TO BUILDING WITH WILSON HOMES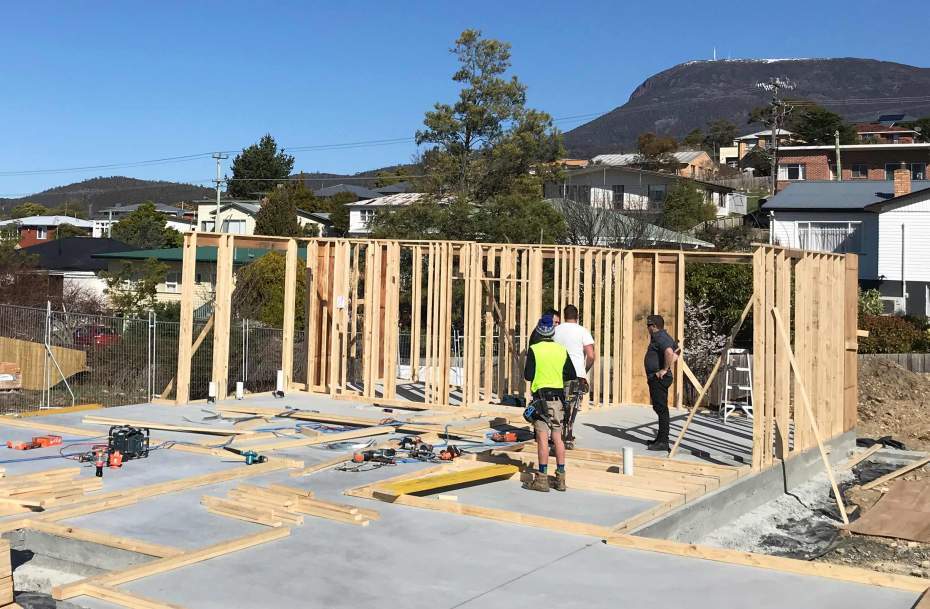 At Wilson Homes we're with you every step of the building journey, from the moment we help you to select the perfect design for your lifestyle and location, to the day we hand over the keys to your brand new home.
1. FREE No Obligation Site Inspection & Quote
2. Acceptance Fee Taken
3. Deposit Variation
4. Consolidated Tender
5. Plan Drawing
6. MyChoice Design Studio Colour Selections & Electrical
7. HIA Fixed Price Contract
8. Building Approvals & Authority To Commence Construction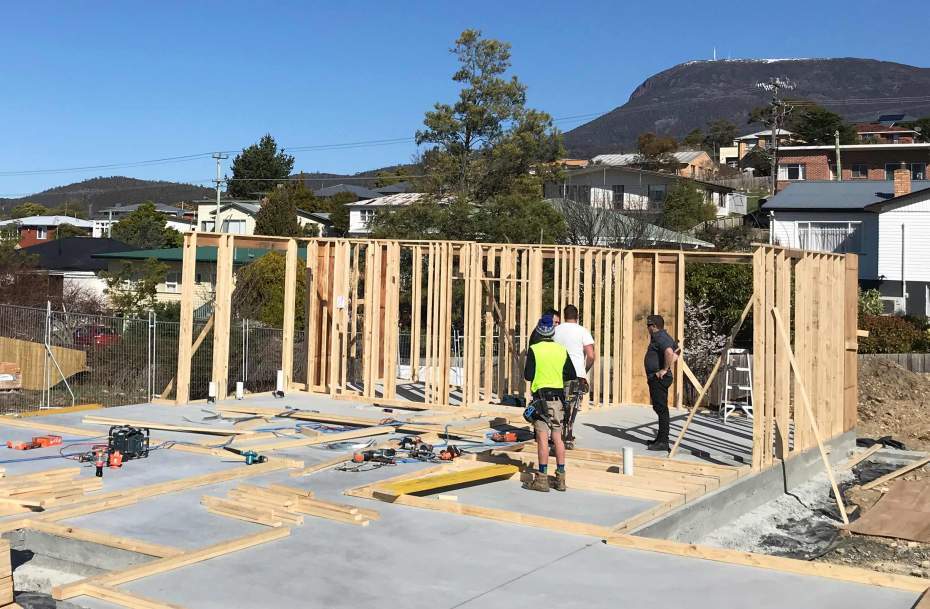 Award Winning Home Builders in Tasmania
In addition to being recognised as Tasmania's "Most Professional Builder" for thirteen consecutive years, we have also been awarded for our efforts in many other areas as well. Visit our awards page to find out more.
Why Choose Wilson Homes
Building a new home is one of the biggest, most exciting commitments you can make. Our team provides new home builders in with personal care and great service through every step of the building journey, because we truly care. As Tasmania's Largest Builder we pride ourselves on delivering quality homes. We are now giving our valued customers peace of mind with a 30 YEAR STRUCTURAL GUARANTEE so you can build with confidence knowing your home will stand the test of time.
Can't make it to a display?
Virtual Tours
Take a 3D Walk-Through of our stunning 3D display home(s) in Howrah, Youngtown and Kingston from the comfort of your own sofa, or anywhere you have internet connection. You can enjoy comparing home designs and layouts at your convenience from anywhere in Tasmania or the world.
Understanding the process
FAQs
Amongst all the excitement of building a new home there are big decisions to make and many choices to consider, so it's natural you will have lots of questions along the way. We've put together some information on the most common questions we're asked by home buyers.
Home Loan Solutions
Finance
Thanks to our long standing partnership with the Bank of Us we have the expertise and knowledge to help turn your new home dream into a reality. Whether you're a First Home Buyer, Forever Home Buyer or an Investor, the Bank of us team can help you with a range of loan options.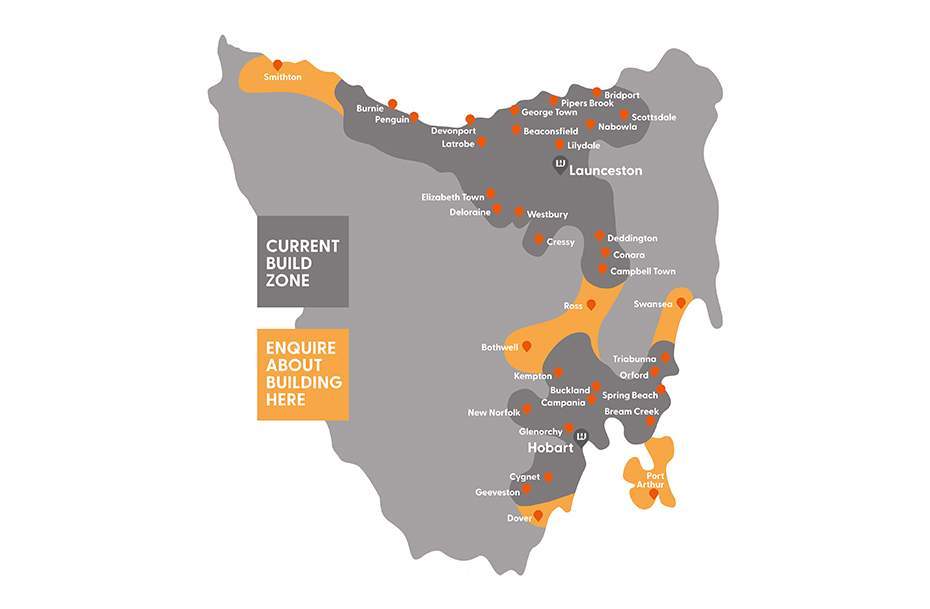 Where we build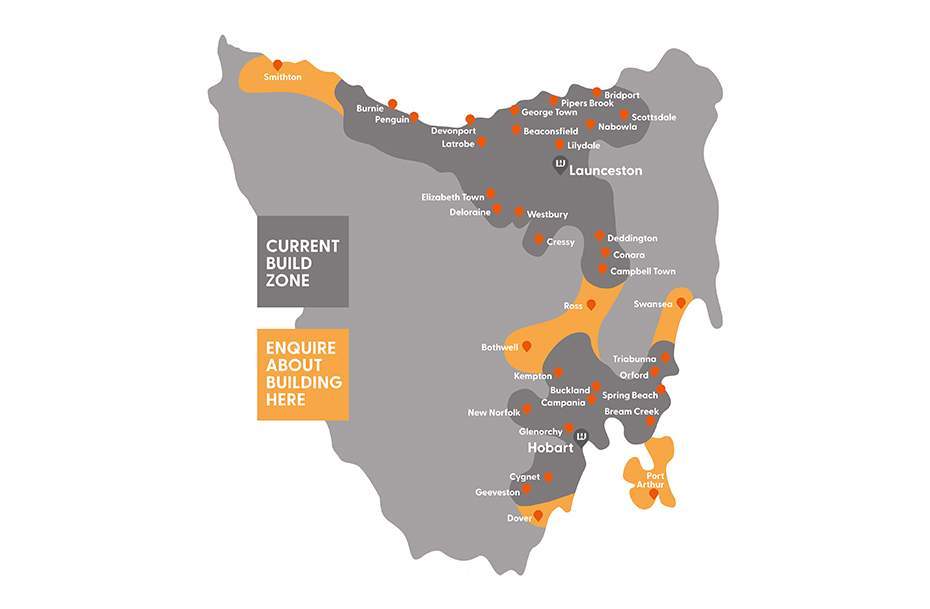 Wherever you want to build a new home, from the beach to the mountains, from the country to the city, Wilson Homes has the experience and know-how to help you make it happen.
Our diverse range of home designs match up with all manner of environments to bring you the ultimate in functional modern living.
To help you begin your new home journey we have listed the main areas where we build on our Build Map.
Discover Single, Double Storey & Acreage Designs For New Home Builders
Featured Home Designs for New Home Builders
KNOCKDOWN REBUILD FOR NEW HOME BUILDERS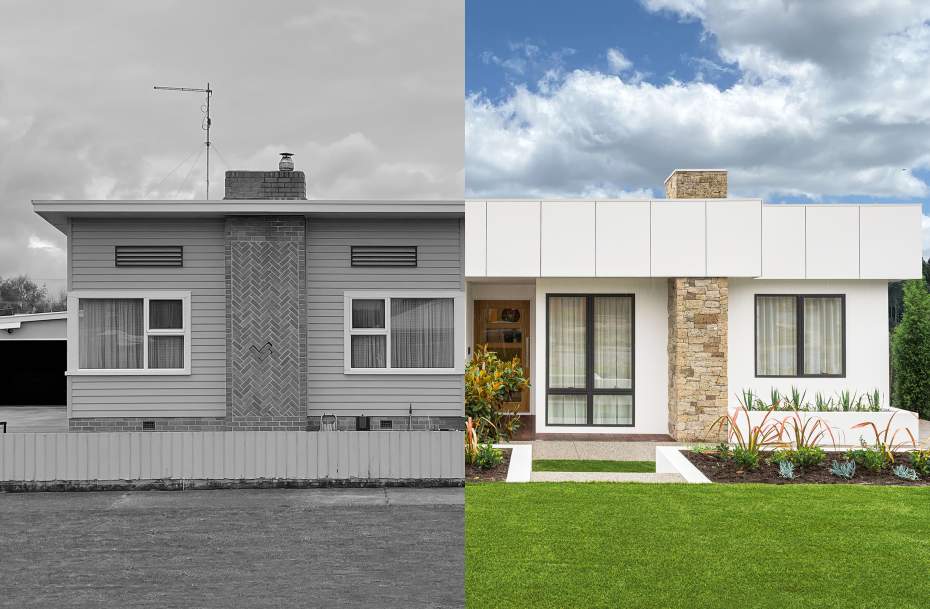 You've outgrown the space, but you don't want to move… your kids are in the best school, your neighbours are like extended family, your commute to work is perfect, and yes, you've even memorised the aisles at your local supermarket…
That's why a Knockdown Rebuild could be the perfect answer. A new home, built exactly where you want to be.
Wilson Homes provides Knockdown Rebuild services across Tasmania.