Knockdown Rebuild with Wilson Homes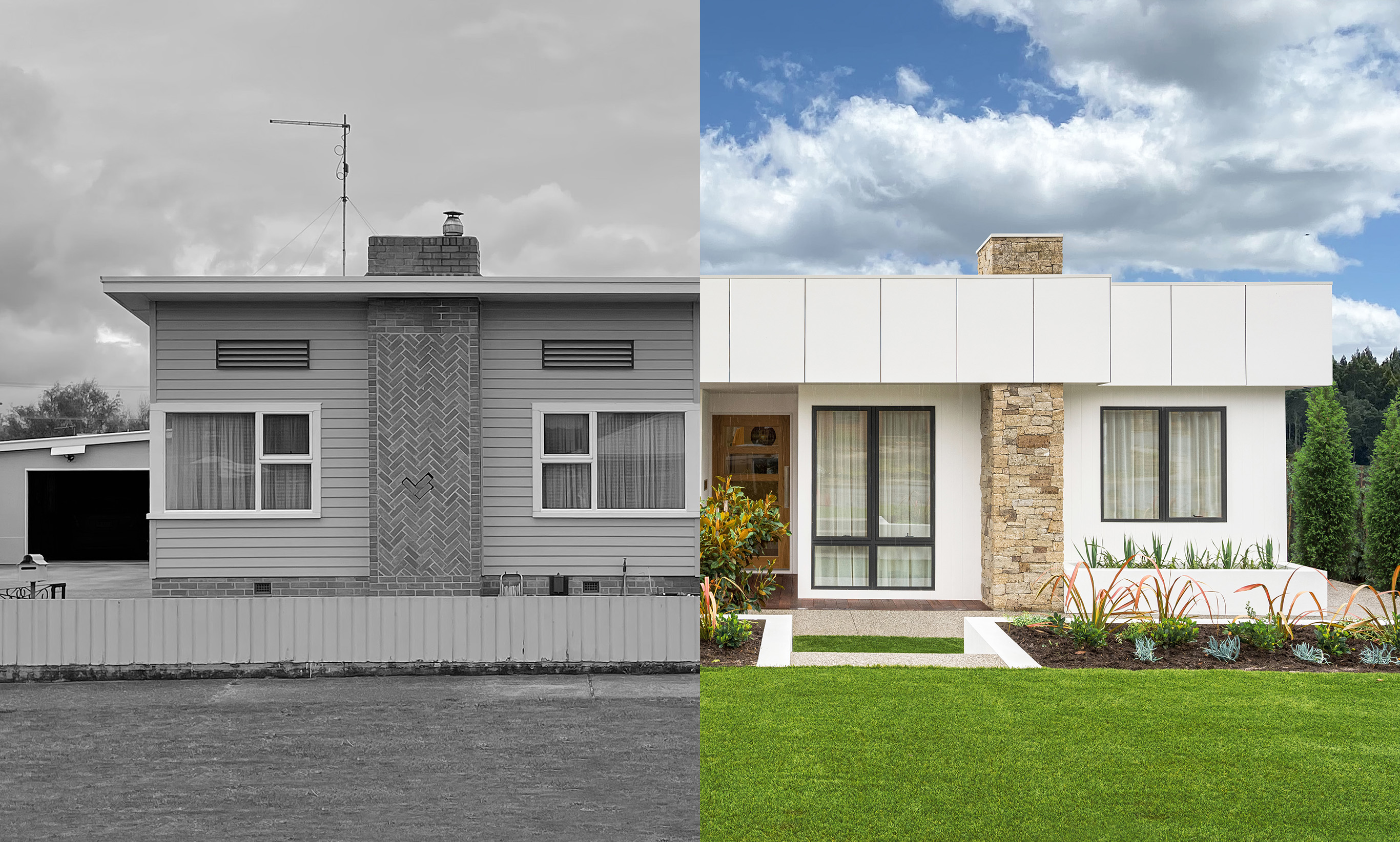 Everyone knows where your home is, but as the years have gone on, it's seen better days…
You've outgrown the space, but you don't want to move… your kids are in the best school, your neighbours are like extended family, your commute to work is perfect, and yes, you've even memorised the aisles at your local supermarket…
That's why a Knockdown Rebuild could be the perfect answer. A new home, built exactly where you want to be.
Wilson Homes provides Knockdown Rebuild services across Tasmania. Read on to find out more.
Demolishing and rebuilding your home could be the perfect solution for you. Allowing you to create a home that perfectly suits your lifestyle with the convenience of staying at the same address. It's the best of where you live, with all the excitement of building new.
Wilson Homes has a range of floor plans available perfect for your Tassie lifestyle. Our open plan home designs cater to a variety of families, lifestyles and land sizes. From a quaint single storey, low maintenance downsizer to a large double storey with room for a growing family plus the in-laws!
You'll be sure to find the perfect floor plan in our range of architect designed homes. Get in touch with our Knockdown Rebuild specialists at one of our display home locations today to find out more.
Our Knockdown Rebuild Process

1. MEET WITH A BUILDING & DESIGN CONSULTANT
Drop into one of our 4 display locations across Tasmania and get the conversation started with a Building & Design Consultant. They can discuss your home and lifestyle requirements and show you potential designs for your new build. We require a copy of your Title so we can get an understanding of your location and surroundings.

2. UNDERGO A SITE INSPECTION
One of our Construction Managers will visit your site to check the suitability of your KnockDown land. This includes accessibility for trade deliveries, electricity network supply (under or above ground), slope of site, traffic, schools, neighbouring lot conditions, legal point of discharge etc. We will also look at impact to neighbours. There are many things we must consider. We will also conduct initial investigations regarding your address and what you are aiming to achieve with Council.

3. INITIAL QUOTE
After discussing your vision with a Wilson Homes Building & Design Consultant and having your site inspected, we'll then provide you with an initial quote for your Knockdown Rebuild home.

4. PRELIMINARY AGREEMENT
The next step involves signing your preliminary agreement and paying your initial $3,000 (non-refundable) deposit fee, which secures your quote for 180 days.

5. DEPOSIT VARIATION MEETING
If you want to make any changes to the design of your home at this point, your quote can be amended. Now is the time.

6. CONSOLIDATED TENDER & PLANS DRAWN
A meeting will be booked with your Building & Design Consultant so that you can review your Consolidated Tender (CT). Once the CT and any other remaining paperwork has been agreed on and signed, you can move forward with choosing electrical appliances and design details. Your plans will then be drawn.

7. PLAN PRESENTATION
Your house plan will be ready to review at this stage. If you're happy with everything, the plan can be signed off on.

8. MYCHOICE DESIGN STUDIO
This stage of the build involves turning your house into your dream home using MyChoice Design Studio. Including multiple appointments with a qualified Interior Designer – this is where you will really start to personalise your home. You'll also attend an electrical appointment to finalise any upgrades to electrical components.

9. CONTRACT SIGNING
You will attend a meeting with your Project Coordinator to review and sign your contract.

10. BUILDING APPROVAL
Once your contract, interior design and electrical components have been finalised, your plans will be lodged to obtain your Building Approval.

11. INDEPENDENT DEMOLISHING COMPANY TO KNOCKDOWN HOME
Once we have building approval, at this time, your independent demolishing company can knockdown the existing home and clear the site.

12. DEMOLITION CERTIFICATES HANDED OVER TO WILSON HOMES
The independent demolishing company you engage will have given you demolition certificates, these are now to be passed onto your contact at Wilson Homes.

13. SITE REVISIT FOR SOIL & CONTOUR REPORTS
We will visit your cleared site for soil and contour reports to provide information for all engineering requirements.

14. AUTHORITY TO COMMENCE CONSTRUCTION
After sending your financial lender a copy of your Building Approval, your lender (if applicable) will provide you with an Authority to Commence Construction letter. You'll be placed on our construction list and will progress to the next step.
Why a Knockdown Rebuild could be right for you
HOW DO I START THE PROCESS?
Please enquire at one of our displays and speak to one of our Building & Design Consultants or call 1300 595 050.
WILL WILSON HOMES DEMOLISH MY OLD HOUSE?
Demolition is your responsibility. Our team will guide you through the process.
WILL WILSON HOMES PROVIDE A QUOTE FOR ME IF I'M CONSIDERING PURCHASING AN EXISTING HOME WITH THE INTENTION TO KNOCKDOWN REBUILD?
Yes, we can complete a free site inspection (pending access) and provide an initial quote allowing for some provisional items that can only be verified once you own the property. Meet with a Building & Design Consultant to discuss your circumstances.
WHAT INFORMATION DOES WILSON HOMES NEED FROM ME?
To start the process Wilson Homes needs the following:
An accurate and full copy of your Contract of Sale of Land and your Land Title document
An idea of what it is you are wanting to build at the address
Contact us
1300 595 050
Northern Head Office Opening Hours
Monday to Friday - 8:30AM to 5PM
Southern Head Office Opening Hours
Monday to Friday - 8:30AM to 5PM
Home Designs
Discover our architecturally designed single storey house designs, double storey house designs and acreage home designs or find the perfect house and land package to suit your family today.
DISPLAY HOMES
Experience our home designs for yourself at one of our display locations across Tasmania and open the door to your forever home.
Finance Options
We strive to make it easier to get into your dream home and thanks to our long standing partnership with the Bank of us we have the expertise and knowledge to help turn your new home dream into a reality.