Wilson Careers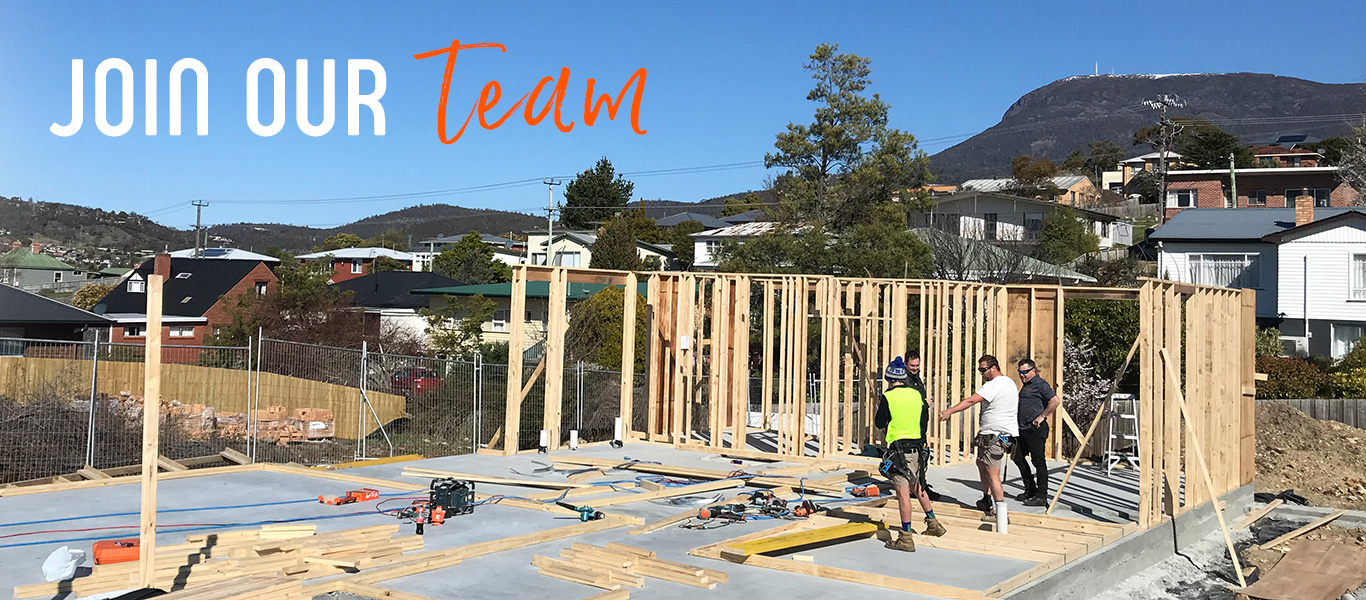 We love building homes for Tassie families, and with more families looking to live in a brand new Wilson home, we're always on the look out for talented people to join our team. Discover how you can join Tassie's most trusted builder.
Find out more at careers@wilsonhomes.com.au
Current Career Opportunities
See below for current career opportunities with Wilson Homes.
Construction Supervisors
We're looking for experienced Construction Supervisors to join our team in the North West.
With a great pipeline of work and a team of dedicated trades in place, we know you'll enjoy everything Wilson Homes can offer.
So chat with us today, and let's get building.
For more information contact Sam Plaschke on 0417 505 197 or email us at careers@wilsonhomes.com.au