Wilson Careers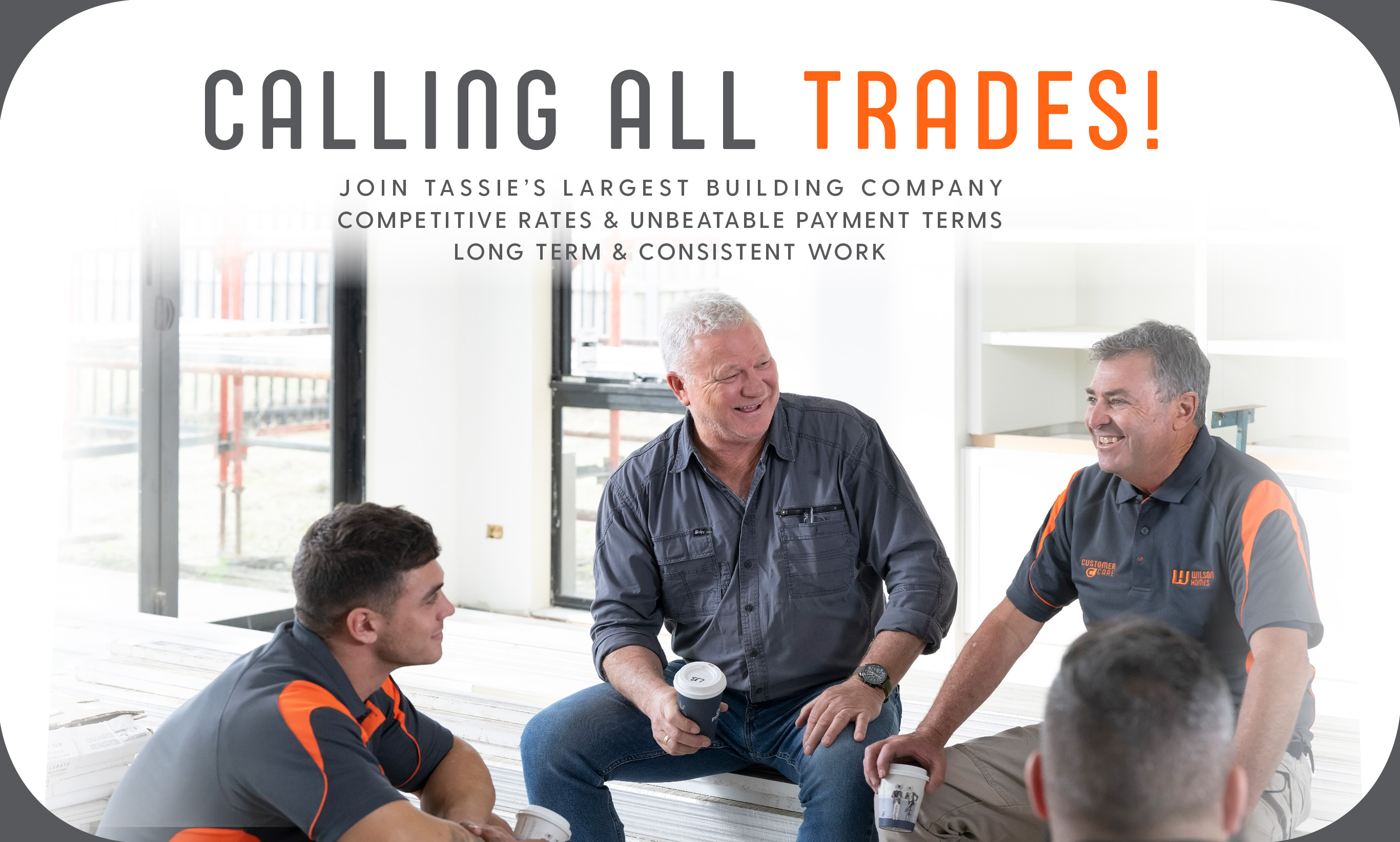 We love building homes for Tassie families, and with more families looking to live in a brand new Wilson home, we're always on the look out for talented people to join our team. Discover how you can join Tassie's most trusted builder.
Find out more - email us at careers@wilsonhomes.com.au
Current Career Opportunities
See below for current career opportunities with Wilson Homes.
Contract Trades - carpenters, bricklayers, concreters & roofers
Wilson Homes is currently seeking expressions of interest from contract trades across the State to join our growing construction team - especially carpenters, bricklayers, concreters & roofers.
Wilson Homes has built a reputation for quality and customer service, providing prospective building partners with an opportunity to align themselves with a reputable builder on competitive rates, with excellent terms.
For more information contact:
Southern TAS - Tim Green, Construction Manager: 0412 637 672 or tgreen@wilsonhomes.com.au
Northern & North Western TAS - Alex Pentland, Northern Tas Area Manager: 0419 647 813 or apentland@wilsonhomes.com.au