We're committed to you
We want to reassure you that we are here for you, and we will do everything we can to make sure you don't lose sight of your dream home, particularly during these uncertain times.
We're open for business! We have embraced and actioned the recommendations by the Federal and State Governments and have adapted our approach so we can continue to provide an experience and new home like no other.
Our experienced team is here to provide great advice, guidance and service by phone, email or video. It's our same dedicated team doing what they love, just engaging a little differently. We are working with our suppliers and trades, and together we're efficiently adapting to the changing conditions to ensure we build homes that enhance the life of all Tasmania's.
The importance of home has never been so evident, so we're committed to ensuring you 'love being home'.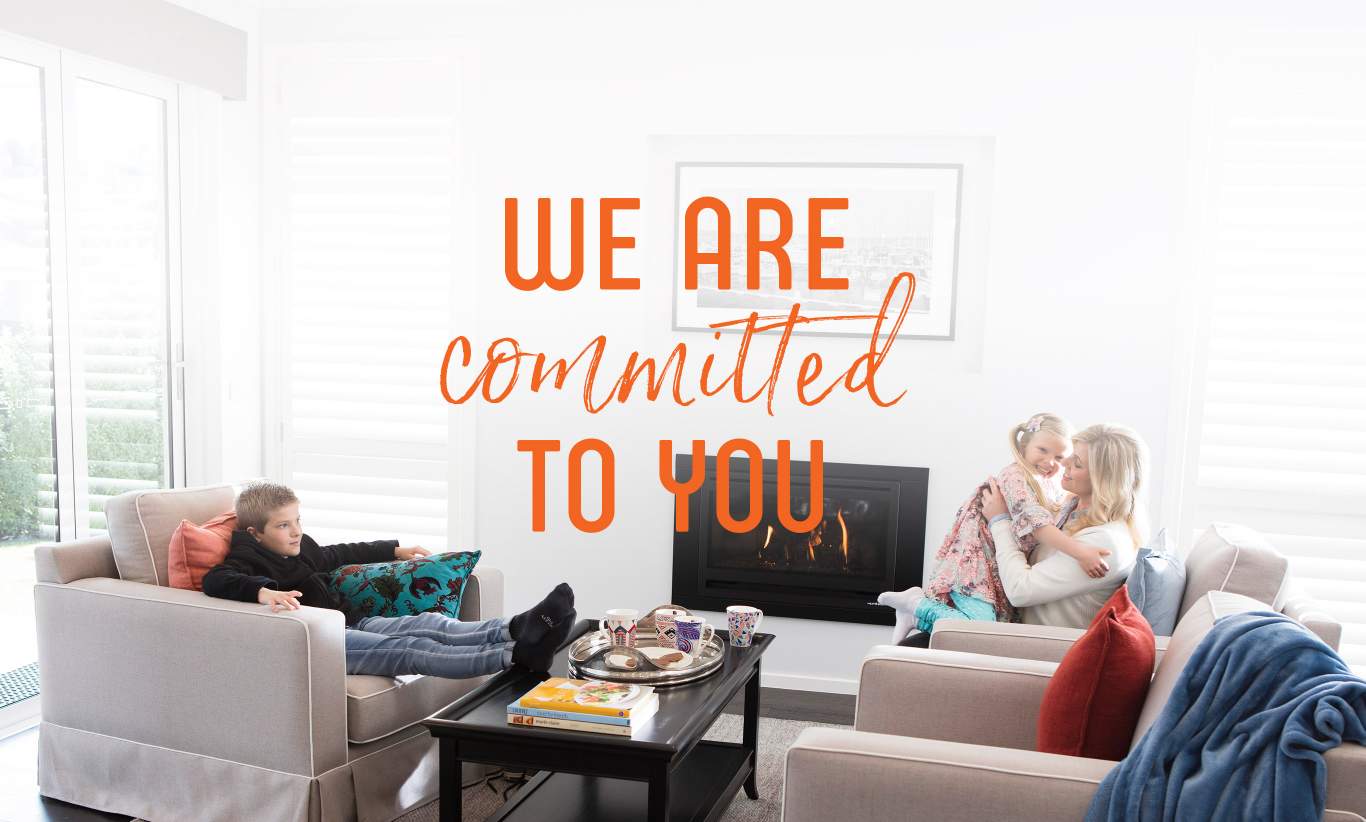 How Wilson Homes is responding
The current situation we all face is one of the most difficult most of us have ever encountered. There are valid concerns around COVID-19, uncertainty, rapidly changing environments and hosts of questions. We understand this completely, as we build homes for people, homes to enrich their lives, homes to create cherished moments and homes to enjoy everyday.
We want to ensure you feel comfortable that the whole team at Wilson are rising to this challenge. We remain steadfast in our commitment and determination to build a quality home that you'll love, and to guide and support you through your build journey, all while ensuring the health and well being of you, our trades and staff.
When it comes to building, that's what we are doing.
For all existing customers, we're onsite building your new home. If you're considering building and not sure if now is the right time, we're here to work with you. Our Building and Design Consultants are here to give you the confidence to build the home and future you've always wanted.
There are many elements that we have taken into consideration and activated, so regardless of where you are in your building journey, we are committed to building a brighter future for you.
We will continue to adapt to the changing circumstance and continue to make you aware of the initiatives and protective measures in place.
These include:
Display Home walkthroughs by appointment only. These exclusive tours will adhere to the preventive hygiene measures we have adopted, including social distancing. While we won't shake your hand at this time, we provide plenty of insights, inspiration and information, all delivered with a smile.
Our MyChoice Design Studios remain open in all locations, and they are welcoming customers by appointment and we have adjusted our process to adhere to strict social distancing protocols and increased preventative measures.
Our office staff are there to help via phone or email; we are however, restricting access to these locations where possible.
Our Construction team remains committed to building our customers' homes, they are continuing to supervise and manage all jobs on site.
Our trades are onsite and building homes, we have made adjustments to limit one trade to site at any given time with a maximum of 6 people working in the one location.
Our teams are continuing to work towards building brighter futures. They are overseeing and completing the payment of deposits, working through the pre-construction phase, working with councils, drawing plans and finalising contracts to enable our customers jobs to move into the construction pipeline in readiness and move to site as seamlessly and efficiently as possible.
Our suppliers and trades have indicated that we will have the materials and manpower to continue to build and complete homes now underway. We are in constant contact with them as work through this challenging period.
Watch Our Commitment To You Video
FAQ's
Existing Customers
If you are an existing customer, who should I call should I have any queries about my new home? Project Delivery Manager – Kristy Hunt: khunt@wilsonhomes.com.au
Will I still hear from my site supervisor? YES
Will the customer portal still be updated? YES
Potential Customers
We have adjusted the way our Building and Design Consultants connect and interact as you commence for your new home journey. We have numerous ways to engage with our team as you look to build your dream home.
Chat with a consultant via LIVE CHAT
Exclusive Private Display Viewings Book Here
View our homes via the website Click Here
Take a 3D Virtual Tour online
Submit an online enquiry Contact Us Here
Telephone and chat with a Building and Design Consultants on 1300 595 050 , plus you can connect directly via their contact details on the display home pages Find Our Display Homes Here
The whole team here at Wilson is here to support you during this uncertain time. We appreciate you may be concerned about many aspects of daily life, and we can confirm that we are more than ever focused on building homes that transform the way you live.
The importance of home has never been more significant, we thank you for your support and understanding, and we will keep you informed with further updates and information.
Tim Ribbons
General Manager – Wilson Homes